Jpas Loss Of Jurisdiction
JPAS DATA NO LONGER SYNCING TO DISS Effective Thursday October 15, 2020 at 1800 ET, all data syncing from JPAS to DISS was TURNED OFF. All updates made in JPAS after this date will not be automatically updated in DISS. This includes all data updates to a subject record including Eligibility, Access, and Visit data.
When an individual has an eligibility of Loss of Jurisdiction, there is no eligibility, i.e. The individual should be debriefed and no access provided until an eligibility that supports access is entered by a CAF. Loss of Jurisdiction is usually posted when an individual has no affiliation with an Industry Facility.
Y'all Ready for NISS??
(cue stadium music)
As promised by DSS, the soft launch of NISS is indeed going to happen "Fall 2017". They have moved away from the TBD and provided bona fde dates for kick-of AND full migration to the new system. Here are the launch dates for YOU. They provided launch dates for government personnel too but hey – they have their own newsletters. This one is for FSO Superheroes!
Here are the key dates for your calendar.
Not registered? Click that link! Go NISS yourself, NOW! (Over the top? Sorry about that)
NOW
• Users must have accounts in NCAISS – this is also known as the "DSS Portal". You must have a PKI to register (the same one you utilize for JPAS) and you register here. You can – and should – do this now if you have not yet.
October 5: NISS Sof Launch Begins (Industry)
• NISS is available and live, but is not the system of record
• ISFD and e-FCL remain systems of record and are used for all official business – so don't close out or stop
using those accounts!
• Users can register for NISS accounts in NCAISS at this time.
• Users can familiarize themselves with the system. At the end of the Soft Launch period, all NISS Soft Launch data will be purged except for user account and role information – so DON'T spend hours moving all your company data into the system.
Studies* show that coffee out of this mug tastes 29%
more delicious. You should get one. Or five.
I retired from the military in October 2006. I have a completed SBPR investigation (Oct 2007, listed in JPAS), but the DONCAF added a statement in JPAS saying "Loss of Jurisdiction on 2008 07 01." JPAS also does not say I am eligible for indoctrination. An RRU was submitted 2008 08 07, and I have a CI Poly from September 2006.
October 30: NISS Full Operational Capability Deployment
• NISS becomes the system of record for facility clearance information, including submission of Initial FCL and Change Condition Packages
• Data from the Soft Launch is purged, and a full migration of ISFD and e-FCL data to NISS will occur
• ISFD and e-FCL are no longer available
All NISS Soft Launch data will be purged except for user account and role information—so DON'T spend hours moving all your company data into the system.
You totally have this. And if you have a queston, call FSO PRO
NISS—You Got This!
That's it! During the month of October, you and your Senior Management will no doubt receive countless reminders about getting this done. If you stick with the schedule above, you can tell any of the powers that be: "I am all over it!"
(And feel free to forward this newsletters to any of your teammates if they ask you – "Hey, what's this NISS thing again?")
Section C of the Self Inspection: Security Education
"If You Have a Moment, Would You Like to Hear About Our Government-Required Training?"
That is how I feel each year when I send out the Annual Refresher Briefngs – like some sort of unwanted sales rep! Folks are busy, they have done this before, they just did a training with someone else, blah, blah, blah.
Not only is the NISPOM-required training important – it is a government regulaton that cleared personnel complete it AND that the cleared facility keeps records of it. EVERY. YEAR.
I can promise you this, when you are sitting with an auditor (DSS, ISO if you have that, Contracting…) and they say "show me Bob's Annual Refresher from last year" and you cannot locate it – it is a VERY uncomfortable feeling. (One
job, Bob! Classic Bob…)
Here are some tips for how you can ensure your training is complete for your cleared personnel:
• Make a chart with all your cleared personnel and all their required training. You can request a free copy of one we often use by asking this guy.
• Review the training in NISPOM 3
• Initial Overview
• Annual Refresher
• Annual Insider Threat
• Debriefing
• Now locate Special Briefings, if any, on your DD254 and in the contract Statement of Work (SOW)
• NATO
• COMSEC
• SCI
• OPSEC
• CyberChallenge, etc.
• Combine the NISPOM 3 requirements as much as you can. We blend the initial, annual training, Insider Threat into one with a very extensive acknowledgement sheet to ensure we cover all required topics.
• Audit your personnel records to make sure you are not missing anything! (Bob??! Where's your training, Bob??)
• Send "courtesy reminders", send notes to their supervisors – keep at them untl you get 100% of all the required
training. (I will come to your house, Bob! Classic Bob…)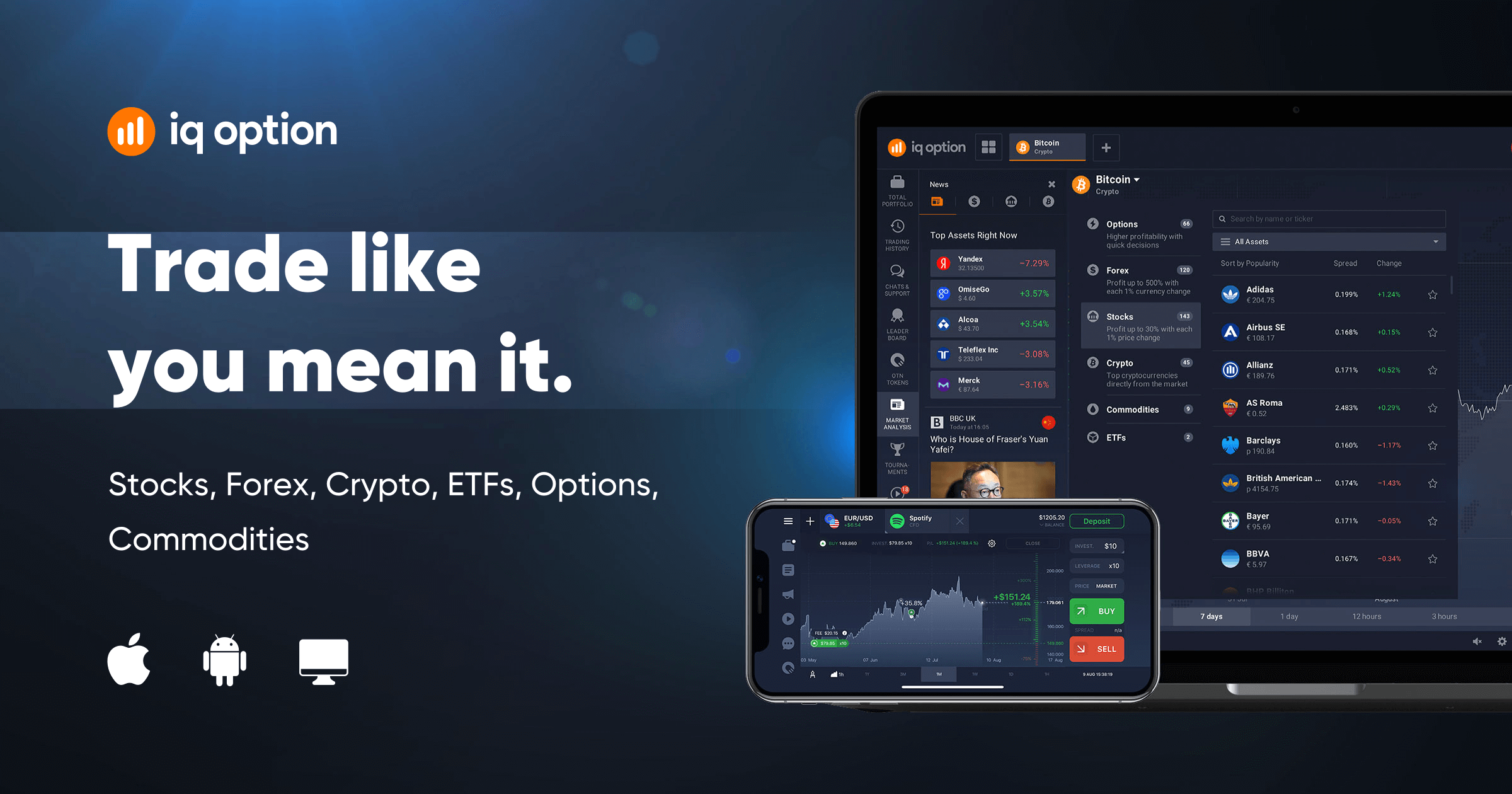 Ideas to make training fun and creative:
1. Competition – get your groups (programs, departments, etc.) to see who can get it done first. I will tell you right now – HR and Finance take that seriously!
2. Have an "event" training. Do it all at once with a company pot-luck or barbecue.
3. Give it a theme and promote it for weeks with posters, candy, and reminders.
4. Have prizes! Yes, you should not have to bribe anyone to do their job but if it cuts down on your reminders, it may be worth a Starbucks card or two.
5. Go to CDSE for ways to update your training or use the posters, handouts, and video shorts to add to your education program.
As the rest of the world watches the leaves change, contractors watch the dawn of a New Fiscal Year!
Now that your finance and proposal teams (and you!) have had near nervous breakdowns over the re-competes and new
awards, your organizaton may be kicking of a new Fiscal Year award or contnuing one from the previous year.
FSOs can support this by:
• Updating Annual "perm cert" VARs in JPAS with new period-of-performance (POP) dates.
• Updating Annual Training requirements that are contract specific.
• Indoctrinating new personnel and getting them re-badged and read-on to the same contract again.
• Updating personnel training rosters and personnel security folders.
• Providing new metrics to your Senior Management.
Question of the Month: What does "Loss of Jurisdiction" mean for a person's record in JPAS? "Loss of Jurisdiction" in the easiest terms means that at some point – mid-investigation – something "stopped" the investigation because something was missing or not provided. Usually, it means that fingerprints were not electronically submitted in the required time frame but it could also mean that additional information was needed and never provided.
Regardless of the "why", it also means, as far as JPAS goes, no "Access" can be granted for classified work.
How do you fix it? You will need to re-initiate their SF86 questionnaire (eQIP) and have them re-submit their information and fingerprints for review and processing.
What is the timeline? FSOs HATE this question because no mater how many caveats you offer, Managers will go "You told me 89 days!!" or something like that. Here is the truth: it takes just as long as any other Interim process or longer depending on what information is missing. For the best guidance of how to proceed with each case, contact the DSS Knowledge Center at 888-282-7682.
December 3, 2015
Posted by:

William Henderson

Category:

Special Issues
In April 2014 a DOD Inspector General report (DODIG-2014-060) found that agencies were avoiding the "due process" requirement of Executive Order 12968, "Access to Classified Information," in situations where a clearance applicant's need for access to classified information was terminated. The report stated:
We recommend that. . . in substantiated misconduct cases personnel security clearance adjudicative actions continue, even if the contractor employee has been terminated and/or no longer has access to classified information.
This recommendation by the DOD Inspector General pertains to DOD agencies' use of "Loss of Jurisdiction" (LOJ) as justification for not adjudicating potential clearance eligibility issues. But LOJ not only affects people with eligibility issues, it also affects anyone who loses clearance sponsorship before their clearance eligibility is adjudicated. In many cases LOJ has the same effect as a clearance denial or revocation without the "due process" required for these actions. This leaves many people in security clearance limbo
LOJ is a major problem affecting thousands of former DOD contractor, civilian, and military personnel each year. For contractor personnel the number of LOJs may significantly exceed the number of clearance denials and revocations each year. The mere existence of LOJ in a clearance database record often results in a qualified job applicant being non-selected for a position requiring a security clearance. Job applicants are unable to receive a clearance eligibility determination and have the LOJ removed without clearance sponsorship, and they are unable to obtain sponsorship due to the stigma of LOJ.
LOJ occurs when an individual's clearance sponsorship is withdrawn while any clearance adjudication is pending. An employer must withdraw clearance sponsorship when the employment of a cleared individual or clearance applicant is terminated or when a written offer of employment for a cleared position is rescinded. LOJ permits DOD Central Adjudication Facilities (CAFs) to avoid making clearance decisions even when no further investigation is needed. This results in people being denied the normal "due process" of having a decision made regarding their clearance eligibility. LOJ can be an almost insurmountable obstacle for people trying to obtain employment that requires a federal security clearance.
Casino2 ultragames.com. Some LOJ cases involve completely clean cases where applicants are merely victims of poor timing, but most LOJ cases involve admissions or allegations of misconduct or other security concerns. LOJ prevents people from submitting and having information considered by a DOD CAF that might refute or mitigate the security concern. The alleged security concern can be minor or major or completely bogus and can arise from an initial personnel security investigation, a periodic reinvestigation, or a report of unfavorable information (Incident Report). LOJs commonly fall into two categories:
A. Clearance sponsorship is withdrawn after the applicant's clearance investigation has been completed, but before a final clearance eligibility determination is made. This usually occurs when:
an employer cannot continue employing an individual in an uncleared position while waiting for a final clearance determination,
an employer rescinds a conditional offer of employment because the clearance process takes longer than acceptable to fill a job vacancy, or
an individual is laid off due to a reduction-in-force or is separated from the Armed Forces. This can include situations where an applicant had a Secret clearance and was pending adjudication for a Top Secret clearance.
B. Clearance sponsorship of a cleared individual is withdrawn due to employment termination and:
an Incident Report, which may contain inaccurate or biased information, was submitted by the employer to a DOD CAF shortly before or after employment termination, or
the individual's clearance was temporarily suspended pending further adjudicative action.
Rru Jpas
When clearance sponsorship is withdrawn under any of these circumstances, DOD CAFs annotate LOJ in the person's Joint Personnel Adjudication System (JPAS) record. If there's an unresolved Incident Report or a clearance suspension, the individual's name in his/her JPAS record is highlighted in red.
When a person applies for a new position that requires a security clearance, the prospective employer's security officer will immediately see the LOJ in the person's JPAS record. Because LOJ strongly suggest the existence of a clearance eligibility problem that may require considerable time to resolve, potential employers often reject these job applicants in favor of other candidates with readily reinstatable clearances or with no prior clearance.
For people in category A (above) LOJs occur primarily because of delays in clearance adjudication caused by security issues present in their cases. If LOJ did not occur, most would ultimately receive a security clearance. Some of these people are able to obtain a subsequent job offer, clearance sponsorship, and have their completed background investigation favorably adjudicated in a timely manner. Most others, who are equally qualified, will not receive a job offer and new sponsorship, because prospective employers will view their clearance eligibility as being problematic and requiring too much time to resolve. People in category B rarely receive a job offer for a cleared position. The red flag in their JPAS record alerts the prospective employer's security officer that the clearance has been suspended or an unresolved Incident Report exists and that any attempt to have the clearance reinstated will probably encounter significant delays.
Jpas And Loss Of Jurisdiction
LOJ not only affects individuals. It affects Government and private employers by discouraging them from hiring qualified people, because of potential delays in putting them to work in cleared positions. The Government has already paid the vast majority of the cost of security clearance vetting for these people. If they are unable to obtain new sponsorship within a reasonable period of time, this is money that will be wasted. It also will result in the loss of valuable human capital.
The current DOD LOJ policy needs to be changed. DOD should provide all clearance applicants "due process" and make clearance eligibility determinations, even if the applicant's employment and need for access to classified information was terminated.
By William H. Henderson
Copyright © 2015 Federal Clearance Assistance Service. All rights reserved.