WET IS THE WORD: The combination of a stalled surface front, and an upper wave approaching from the west will bring cloudy, wet weather to Alabama over the next 36 hours. Look for periods of rain today, tonight, and tomorrow; rain amounts of around 1 inch are likely. No risk of severe storms, probably no thunder. We do note the far northern part of Alabama could get into drier air tomorrow, so places like Muscle Shoals, Athens, and Huntsville could be rain-free a decent part of the day. But, for a large majority of the state occasional rain continues.
Various: Occasional Rain (CD) (Ace Records) 20 tracks. Beautiful Prog / Psych and Folk-Sampler with bands from UK! The latest compilation by Saint Etienne musicians Bob Stanley and Pete Wiggs and a sequel to the 2017 released 'English Weather' sampler. Thematically it deals with the change from psychedelia to prog rock during the late 1960s. Occasional rain and possible thunder today, then dry and warmer Thursday Weather. More showers and storms may impact Friday before a pleasant weekend. By: David George. Similar to Occasional Rain but this version doesn't have the 380 512-2 catalog number. All selections published by Butler Music Corp. (ASCAP) except track 3 published by Yuggoth Music (BMI) Recorded at: Ter-Mar Recording Studios, Chicago, Illinois.
The high today will be in the low 60s over the southern 2/3 of the state, with upper 50s to the north. Highs tomorrow will be in the 50s as the front sags southward.
THE ALABAMA WEEKEND: Saturday will bring a break in the rain; the sky will be mostly sunny with a high in the mid 50s. And, the latest model data suggests a decent part of the day Sunday will be dry as well, although a few showers could develop over the northwest part of the state late in the day. We rise into the low 60s Sunday afternoon.
Youtube slots today 2020. STRONG STORMS MONDAY: A deep surface low will develop northwest of Alabama Monday, and a moist, unstable airmass will move up into the state with potential for temperatures to reach the low 70s. This will bring showers and thunderstorms statewide, and confidence is increasing that we will have potential for strong to possibly severe thunderstorms by afternoon. Still too early to be really specific, but just be aware that Monday could be an active weather day.
Occasional Rain Pictures
REST OF NEXT WEEK: Tuesday looks dry, but another disturbance will bring some rain to the state late Tuesday night into part of the day Wednesday. Dry weather returns Thursday and Friday. The high Tuesday will be in the low to mid 60s, followed by 50s each day for the rest of the week. See the Weather Xtreme video for maps, graphics, and more details.
ON THIS DATE IN 1985: A deep Arctic cold wave covered much of the Deep South. The official low at Birmingham was -6F, the second coldest temperature on record for the city. Other lows included -11F at Huntsville and Muscle Shoals, 0F at Montgomery, and 3F at Mobile. Jacksonville, Florida recorded its all-time record low of 7 degrees.
ON THIS DATE IN 1999: A major tornado outbreak occurred from southwest into central and northeast Arkansas during the afternoon and evening. In the Little Rock Area, 30 tornadoes tracked across 15 counties. Homes and businesses were damaged or destroyed in areas like Little Rock, Beebe, McRae, and in areas farther north and east. Eight deaths resulted from the tornadoes with 140 to 150 injuries also reported.
BEACH FORECAST: Click here to see the AlabamaWx Beach Forecast Center page.
WEATHER BRAINS: Don't forget you can listen to our weekly 90 minute show anytime on your favorite podcast app. This is the show all about weather featuring many familiar voices, including our meteorologists here at ABC 33/40.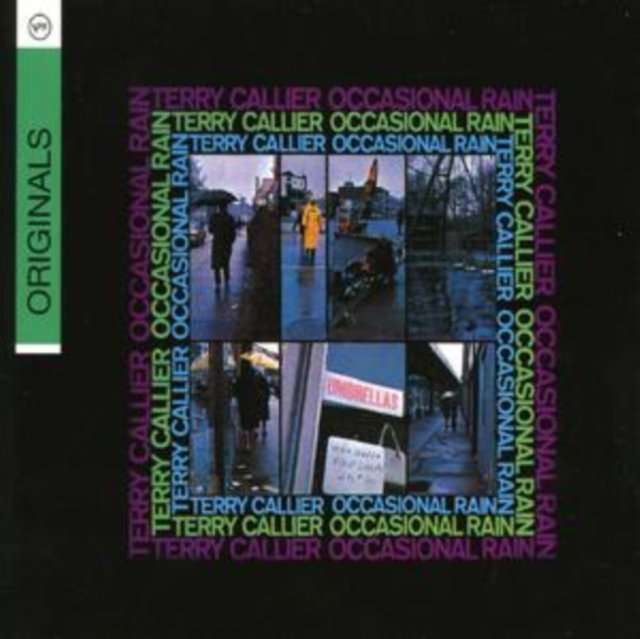 CONNECT: You can find me on all of the major social networks…
Facebook
Twitter
Instagram
Look for the next Weather Xtreme video here by 3:00 this afternoon… enjoy the day!
Category: Alabama's Weather, ALL POSTS, Weather Xtreme Videos
Cally Callomon lends his ears to the latest Bob Stanley and Pete Wiggs compilation on Ace Records.
When the prog rule book is finally published we will find the Grandmaster Genesis, King Crimson, ELP, & Yes holding forth, but moving down through their gentlemen-giants-in-waiting; the Greenslades, Supertramps, Van Der Camels and Caravan, and you soon end up in the vast borderlands to be found in this excellent new compilation.
Occasional Rain Showers
Back in 1980 Phil Smee and myself started the Bam Caruso label, where we championed the hitherto-ignored UK Psychedelic releases by lesser-known bands. I became engrossed in those once-beat groups who took a puff, watched the Beatles speed up, and decided to move away from their Mersey-led sound into the sticky foreign climes of mellotrons and the compulsory flute. For this I invented the portmanteau 'Freakbeat', and Phil did much the same with 'Popsike' for those sunny sunshine pop harmony groups who sampled the delights to be found in English Weirdtown.
We were admiring those changes, often hated by the record company, and never knowingly tried by Freddie or his Dreamers; those changes when a band either chucks it in or moves on, hence the term 'progressive'. In the Melody Maker, Dave Dee reported that 'we tried that psychedelia, it doesn't work' (what else would a copper say?) and our own chum, the notable 'rock' journalist John Tobler, reviewed our releases as 'mainly shit' as they didn't conform to the bible of mid-70s soft rock acceptance. Fortunately for us, a mass of younger listeners lapped up the adventure and obscurity (hello Damon Albarn) and we all rode the crest of Jason, Kaleidoscopic Eyes and Mirrors — bands who decided that weird was where it was at, and rushed out for bongos and flutes, and progressed.
Not content with the musical motorway network of this country, Stanley and Wiggs tread the edgelands, those abandoned paths on which so many hopes were hoped and so many careers careered off main roads due to the lack of a steadying compass of any kind. Here we find meandering beat and psychedelic groups progressing into unknown territory that may later be deemed 'prog'; often slanderously, often without justification, often by pub-rock no-hopers just waiting for punk to grab hold of. Our heroes emerged into 1970, blinking in the light, confident in new travels and their new eight track recording devices.
Musicians are often prone to claim that they are 'pushing the boundary' but the truth is the terrain is boundless. These limits are usually set by the musicians themselves (often the lippy drummer) but here we have 20 unbridled tracks, not definitive by any means, more selected to make for a fine listen, many from the north (where it always rains) and all of it innocent and adventurous, with flutes.
The stage was set by Wiggs and Stanley's English Weather compilation (as reviewed here) and in many ways this follows on but down even muddier tracks. That's not to say that the odd behemouth is ignored — progfathers do feature here — but when one hears the bucol of 'Hidden Treasure' by Traffic, 'Out And In' by the 'Moodies' (flutes included in both) and 'Sweetness' by Yes, next to Skin Alley, Cressida, 'Igginbottom and the unfortunately named The Exchange And Mart, and if one closes one's eyes, you can almost see yourself on the bench outside the Cinema on the front cover, in the pouring rain, greatcoat collar turned up, and roll-up extinguished. This is no Californian escape; there remains a bruised brutality to these tracks, so many coming from the Great North Country.
1970 proved to be a watershed of sorts: some sixties bewildered musicians escaped into folk soul or the dreaded be-flaired soft rock oil slick that was drifting over from the Americas. One of my final reissues was an album by The Open Mind, who I insisted were unknowingly there at the birth of what was to become 'Heavy Metal' (a term applied much later) and so I hope for a third in this series to include pagan devil witchcraft haunting pre-sabs black metal. For now though, this will do fine, thank you very much.